As 2018 winds down, Mammal hasn't. In fact, we've quite a bit to show off this month – as well as a busy year to look back on. Thanks to everyone we've worked with this year, and seasons greetings to all! We'll start with the newest news …
December: Au revior – but not goodbye – to Belle
This month sees our agency stalwart Belle Oliva spread her wings, moving from a full-time Mammal role into the heady world of freelance production. (This means we'll still see Belle at prepro meetings and shoots, but not so often day-to-day.) We're pleased and proud to have been able to help Belle progress to the next phase of her career, and look forward to working with her on many future Mammal projects. Congrats, Belle!
December has also seen Mammal, with Belle, finish an extensive project for iconic kitchen appliance brand Breville – providing a suite of video content, online tools and other digital comms to guide customers from category consideration right through to purchase. We'll reveal all when the work goes live in early 2019.
In addition this month, we've completed a large piece for Swiss industrial & tech pioneer, ABB – applying 'video thinking' to their OHS induction process to deliver an interactive experience designed to improve engagement and recall. And we've even found time to welcome a new brand, fintech start-up EFTsure, to the Mammal herd.
Amid all this, the team donned the aprons and got to work creating 'nativity nog' – a special blend of camel milk, frankincense, myrrh and gold (plus a little rum). These were hand crafted on the premises, and shared among our agency clients and partners. To those who got one, enjoy! It's good to drink right up to Christmas Day.
Meanwhile in news from earlier in the year …
November saw Mammal make this online content to promote On Demand Public Transport in regional areas for NSW Government agency Transport for NSW. (A 15-second preroll version was produced as well.) We also put the finishing touches to a range of digital display and social advertising for IT disruptor SoftIron (part of a brand positioning developed by us earlier in 2018).
October highlights included our first project – another video content piece – for our friends at Kennards Hire, and the on-air appearance of a chatty canine for lawncare brand Munns. The month also saw the Mammal-conceived Parallel Parks initiative for New Horizons awarded Best Use of Technology at the Parks and Leisure Australia Awards in Melbourne. Huzzah!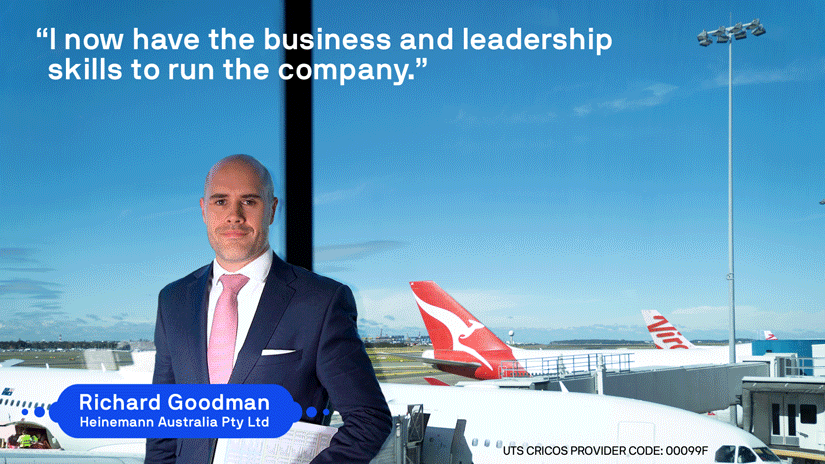 Between July and September, we Mammals were busy dispatching the third in a series of radio spots for Yates brand Nature's Way, each of which focuses on a different garden pest and the organic-approved solution. And these cinemagraphs for UTS Business School were another highlight – a fresh and simple way to depict the career boost that the Executive MBA at UTS has given to its alumni.
Some earlier 2018 Mammal moments of note include:
• A complete, 360° launch of real estate disruptor Upside, challenging the entire notion of how real estate works in Australia
• Our appearance – small but hot – in Campaign Brief magazine's annual creativity index
• And in some personal highlights, a Tropfest finalist for Belle and a pretty fancy academic award for Luke
All in all we're calling it a pretty rewarding 12 months for us … as well as for our growing list of client brands. Until next year, enjoy a safe and happy festive break – from the entire team at Mammal.